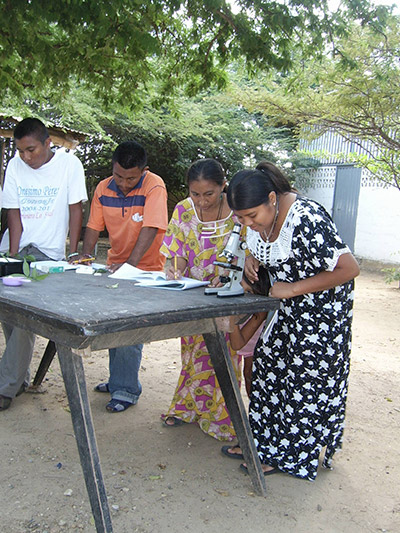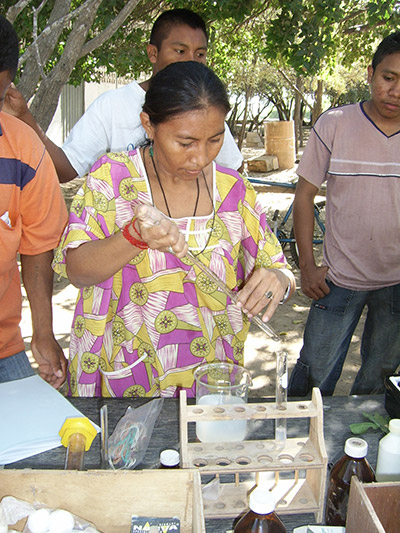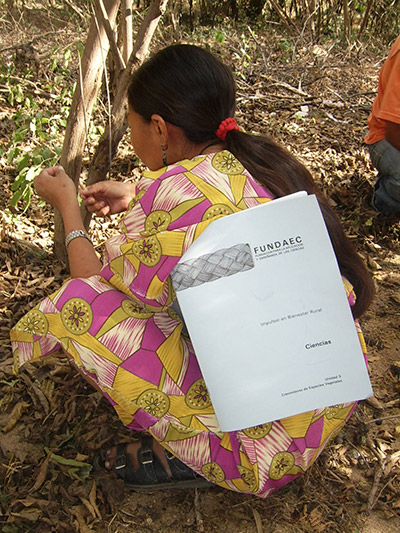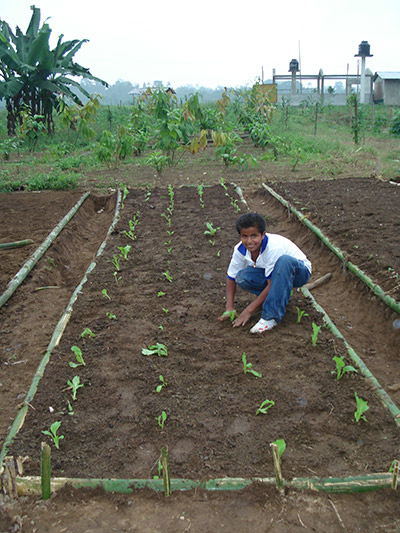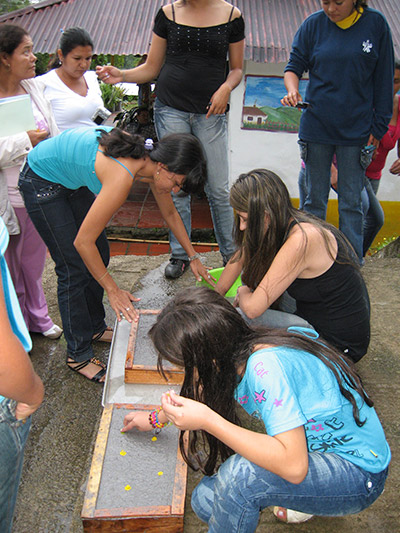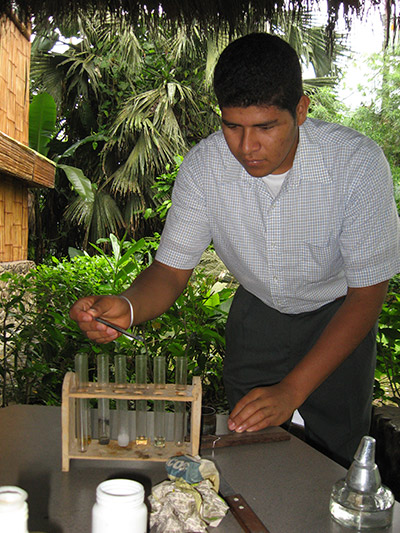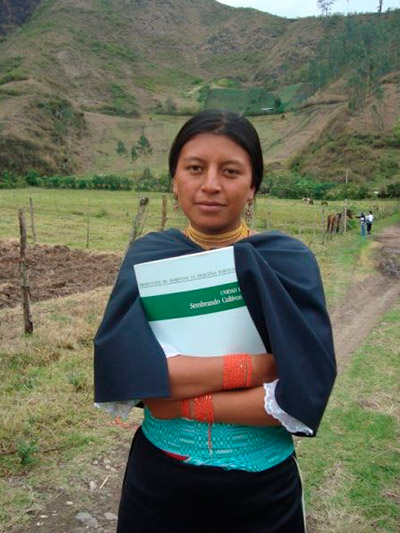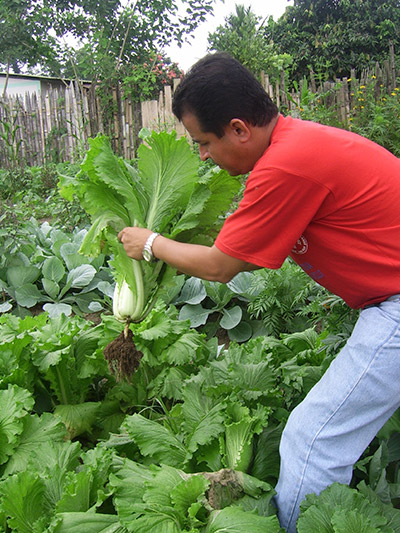 SAT levels
SAT is made up of three levels, each of two years' duration: Promoter, Practitioner, and "Bachiller" in Rural Well-Being. Each level is complete in the sense that graduates are able to carry out activities with varying degrees of complexity in their own communities. A Promoter, for example, can improve production in its own units of production or those of neighbors. A Practitioner, in addition to the previous capability, can organize different types of activities for the common good (health, environmental, and recreational projects, work with children, production in solidarity groups). These two levels have legal recognition for the basic secondary level of education. The "Bachiller" level trains the graduates to participate in more complex organizations and implement long-term productive and organizational initiatives.
Pyramid of Rural Welfare Workers
SAT curriculum
The curriculum is organized in 70 texts which, unlike the common practice of covering specific subject matter, seek to develop five fundamental capabilities: mathematical, scientific, language and communication, technological, and community service. Two basic educational concepts underlie this pedagogical perspective:
1) Curricular integration - integration of disciplines when the specific capacity requires it, integration between theory and practice, between the abstract and the concrete, between the material and spiritual dimensions of the student, the latter reflected in his or her desire to learn in order to serve others and in the possession of fundamental values and moral qualities.
2) Emphasis on concepts, not information, to ensure that students develop the ability to analyze, which will allow them to access scientific knowledge and use it to promote individual and community development.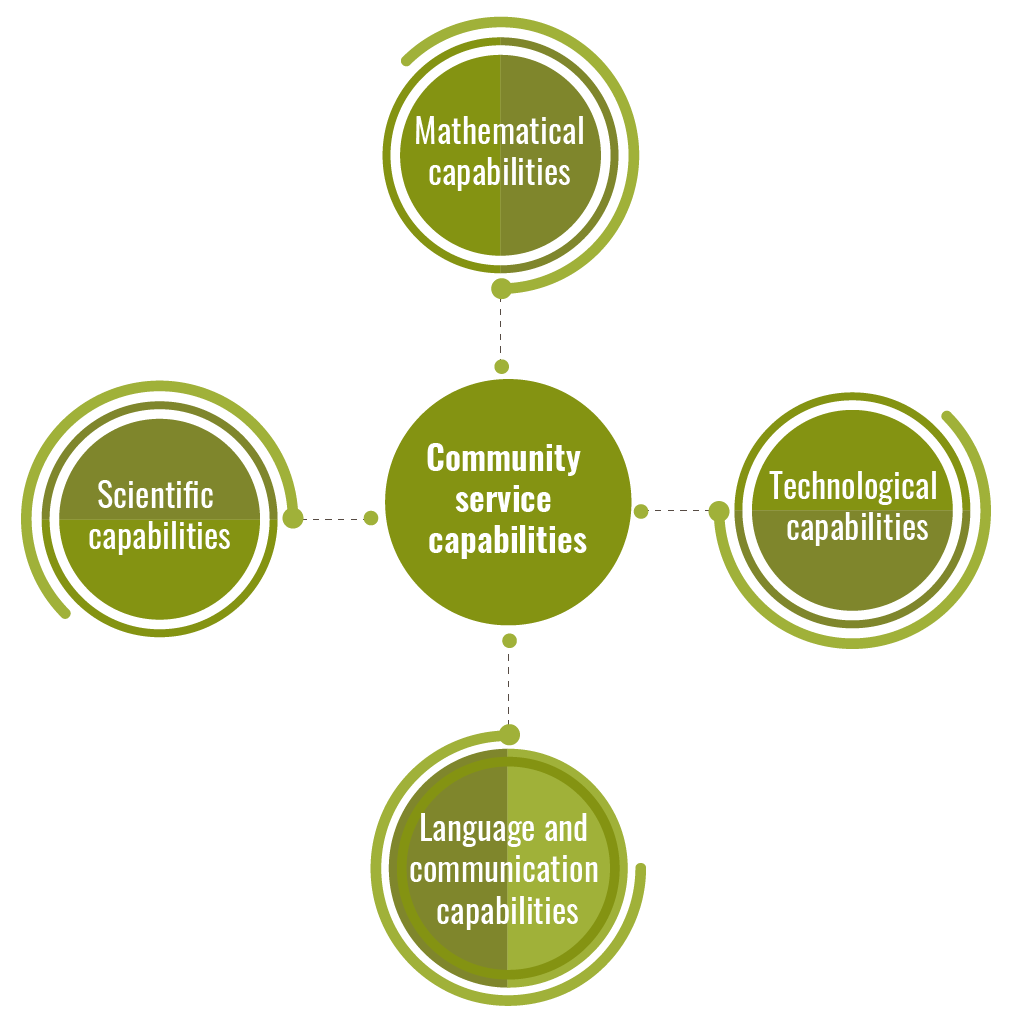 Legal recognition



Over the years, national, departmental and municipal bodies that govern education in Colombia have issued orders approving SAT. In the early years, for obvious reasons, authorizations and approvals were granted directly to FUNDAEC, as it developed the content and validated it for each level of the pyramid with its Investigation-Action-Learning methodology in northern Cauca initially and later in Valle del Cauca. With the expansion, institutions that agreed to implement SAT in their regions of influence initially relied on licenses and approvals granted to FUNDAEC, while seeking to obtain official approval in the respective departments.