Currently, the Supporting Community Leaders program is being implemented in three regions of Colombia, with more than 200 participants and about 2,000 indirect beneficiaries. It has received financial support from the Austrian Development Agency, Two Wings Foundation and Resource Foundation.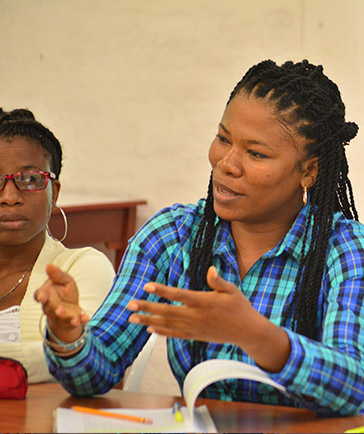 Relationship with institutions and companies
To implement the Supporting Community Leaders Program properly, it is vital to have the support of people, institutions and companies in each region.
There are a large number of people in each region who own small businesses and companies; for generations, they have accumulated knowledge and experience on different subjects, for example, how to produce high-quality food, goods or services. These individuals are encouraged to hold inspiring conversations with program participants, teach them how to prepare products, and in some cases, teach an apprenticeship or employ young people.
Educational institutions such as universities and technical institutes support the program by offering spaces for participants to study a specific technical, technological or professional career, or learn a specific art or trade. Other governmental and non-governmental institutions provide loans or scholarships for higher education to participants.
Companies support the program by offering internships or providing employment opportunities. Another form of support involves grants to some of the participants or donations to the Solidarity Fund.
The joint work of the program with individuals, institutions and companies helps create the necessary conditions so that young people with a commitment to the rest of society can be well-trained.
Individuals, institutions and companies can support the program in the following ways:
· Provide internships
· Provide programs and training
· Provide job opportunities
· Donate to the Solidarity Fund
· Share their professional experience in their enterprises, projects or trades with young people.